Friday Night Trios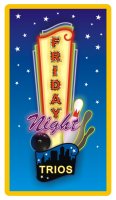 Where: Fountain Bowl (map)
When: Fridays at 9:00pm
For more information:
email us or call 714‑794‑8273
Website: click here
The main purpose of our league is to provide a fun night of recreation where you can meet new people and make friends.
We are a USBC sanctioned handicapped league that bowls 3 sessions per year. For more information, please call the number or click the email link above. Current league fees are $24.00 per week (includes cost of banquet at Hacienda Restaurant in Santa Ana). Membership to USBC is required and costs $25.00 for the year.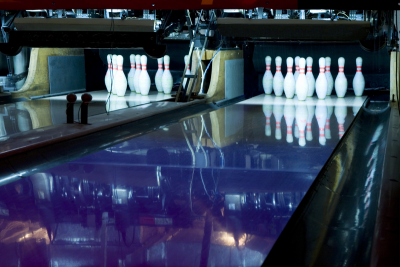 Two of Orange County's top GLBT-friendly leagues offer two nights of recreational bowling at centrally located Fountain Bowl in Fountain Valley. Each of these leagues caters to bowlers of all skill levels. If you can throw a bowling ball without flying down the lane with it, then you can bowl with us!
17110 Brookhurst St
Fountain Valley
714-963-7888

Gay-friendly bowling has been a fixture in Orange County now for over 30 years since the formation of the Funlovers Bowling League. Our sister league Friday Night Trios now also offers a second night of bowling every week.
Funlovers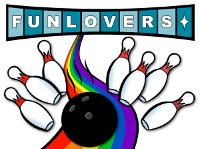 Where: Fountain Bowl (map)
When: Wednesdays at 8:00pm
For more information:
email us
or call us at 800-881-7920
Website: click here
Funlovers is happy to announce the beginning of it's Fall Session. The new session begins on August 30th with an organizational meeting at 7:00pm. Funlovers Bowling League is a proud member of the IGBO.
Funlovers continues to welcome bowlers of all skill levels. The teams are composed of three players each and use a handicap format. There are three sessions per year. Current league fees are $23.00 per week. Membership to USBC is required and costs $25.00 for the year.